Vintage items ranging from clothing and cars to furniture and decor from the 1940s to the 80s are market favourites in Tokyo, Japan, but one couple in particular prefer posters plastered on walls. Mr. and Mrs. Fujiwara of the Japan Poster Shop sat down with me to explain the brand and how it came to be.
The selection process comes from Mr. Fujiwara's taste in vintage, has to be old, something from the 60s to 80s and nothing after, because "the posters take you to an era. These posters have been through many hands, and now I own it. They are limited edition, one of a kind, and do not come around too often. So when you find it, you need to own it. Just like my Branded to Kill Poster."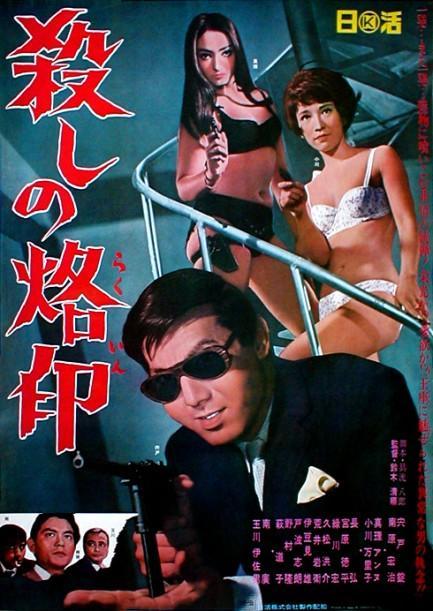 An essential element of the Japan Poster Shop is about the exclusivity. The Japanese language of Kanji Radicals in text are more striking in nature compared to the English version, and in film, sometimes the Japanese version of a film does much better in the box office than the original English version.
While language is one thing, design and creation is another; as Japanese Posters are created by notable, top-of-the-line Japanese artists – the masterminds behind the masterpice adding value to the poster itself; putting any audience in awe and admiration. Even a Western movie, like James Bond, made by a Japanese artist is highly regarded compared to its western counterpart. Esquire Magazine UK admits, "Japanese Posters are generally more stylistically exciting and bizarre than their Western counterparts, especially back in the mid-century."
Mr. Fujiwara explains that, "Each poster has different art-styles depending on their country of origin because of cultural and social influences, and somehow, as an ethnically mixed mongrel myself, I find that these posters are a physical manifestation of my mixed identity."
Film is a connector between people and different nations, and a poster is a physical manifestation of identity.

Japan Poster Shop
With the identity of the shop, Mr. Fujiwara began offering adult film pornography posters, but moved away from that genre and towards collector's items because of the seriousness in the art-style and audience – how the buyer has to be as hungry as Mr. Fujiwara for these highly exclusive and rare works of art.
Mr. and Mrs. Fujiwara see a future for the brand with traditional Japanese framing and galleries between Tokyo and London only showcasing the most exclusive top-quality posters and offering these collector's items to beautify and add value to your walls. These movie masterpieces are a memorabilia made to stand out on your wall. Drop by Japan Poster Shop and invest into the right extension of your identity today. Get lucky at the Japan Poster Shop Instagram for updates and promotions.
For more information and queries; japanposteruk@gmail.com.